RFM-RX2
Wireless M-BUS receiver/configurator
The RFM-RX2 Wireless M-BUS receiver is an USB device used to configure and collect the reading data transmitted by the radio modules installed on water meters, heat meters, heat cost allocators and temperature sensor produced by B METERS in accordance with the WMBUS standard.
The RFM-RX2 is designed to be used in combination with the setup and readings softwares developed by B METERS.
The receiver is equipped with a SMA connector for the easy removal and replacing of the 360° orient-able antenna.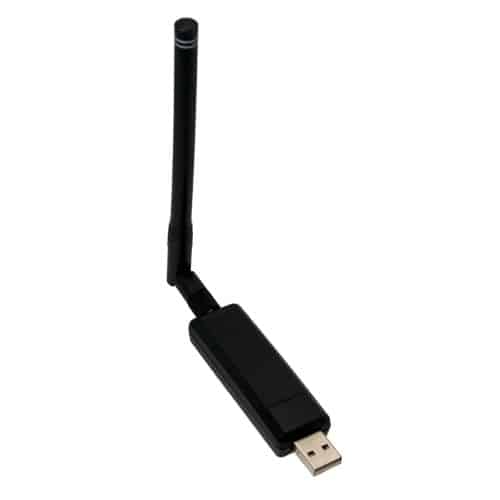 Technical Features
Supported Operating Systems
Windows 10, Windows 8, Windows 7, Windows Server 2003 Service Pack 2, Windows Server 2008, Windows Server 2008 R2, Windows Vista Service Pack 1, Windows XP Service Pack 3
Minimum requirements
1GHz CPU and 512MB RAM computer

Free Hard Disk space: x86 – 10 MB, x64 – 10 MB
Signal coverage
Up to 300 meters
Protection class
IP40
Communication frequency
868 MHz or @ 921 MHz
Transmission protocol
Wireless M-BUS EN 13757:4
Connection and power supply
USB
Antenna
¼ λ Rubber antenna
Size (H x L x P)
65 x 22 x 15 mm
Ready to Ship
Metering products and reading system modules are ready to ship
Next Day Delivery
Order before 5pm for guaranteed next day delivery on stocked products
Free Help & Support
Free lifetime technical support on all products and systems by B METERS
Quality Guaranteed
We've been manufacturing precise measurement instruments for over 25 years