MB-CR-64
MB-CR-64 is microcontroller-based bidirectional M-BUS Master converting M-Bus signal to Modbus RS-485 RTU and or Modbus TCP.
It can supply power to maximum of 64 m-bus slave devices. MB-CR-64 is used as a bridge in building and industrial networks where it is needed to read m-bus devices (tax meters and/or sensors) in Modbus based SCADA systems. It has output short circuit protection on m-bus side.
It is mounted on standard M36 DIN rail.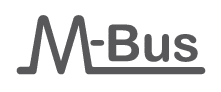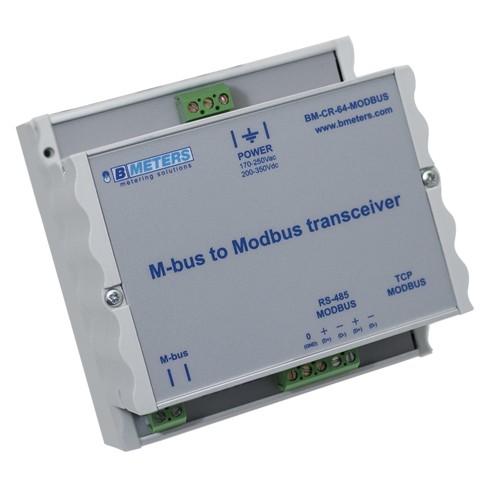 Technical Features
| | |
| --- | --- |
| Maximum number of M-BUS slave devices | 64 |
| Nominal output voltage (mark) | 35.5 VDC ± 1 V |
| Power supply voltage | 165 – 235 VAC (210 – 270 VDC) |
| Ambient temperature, operating | -20 – +50°C |
| Dimensions (H x W x D) | 105 x 107 x 74 mm |
| IP protection class | IP20 |
| RS-485 RTU Modbus interface baud rate | 300, 1.2K, 2.4K, 4.8K, 9.6K, 19.2K, 38.4K bps |
| TCP Modbus DHCP | Yes, can be turned on or off |
| M-BUS cable length, max. | 600 m |
| Distance between MMCR and farthest M-BUS slave | 300 m |
Ready to Ship
Metering products and reading system modules are ready to ship
Next Day Delivery
Order before 5pm for guaranteed next day delivery on stocked products
Free Help & Support
Free lifetime technical support on all products and systems by B METERS
Quality Guaranteed
We've been manufacturing precise measurement instruments for over 25 years