MAG-C
Electromagnetic flow meter
MAG-C
The electro-magnetic flow meter MAG-C has been engineered for measuring the flow and the volume of any liquid that is electrically conducted.
Those flow meters do not have any mechanical moving component, and therefore the liquid do not have any obstacle during its flowing, thus avoiding any potential damage caused by solids contained in the liquid.

The internal part of the measuring pipe is electrically insulated and therefore the liquid to be measured does not have any possibility to be in contact with the material by which the pipe and the flanges are made of.

This allows the possibility of measuring any type of liquid compatible with the internal cladding. The MAG-C meters enjoy a very low pressure of loss and the possibility of mounting in any position.

They are suitable for every sector of the chemical, paper, food industries and water works. Remote reading available through GSM/GPRS interface.

Electro-magnetic
Any type of liquid

No mechanical moving components

Low pressure of loss
Remote reading available through GSM/GPRS interface

Mounting in any position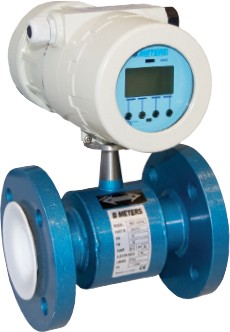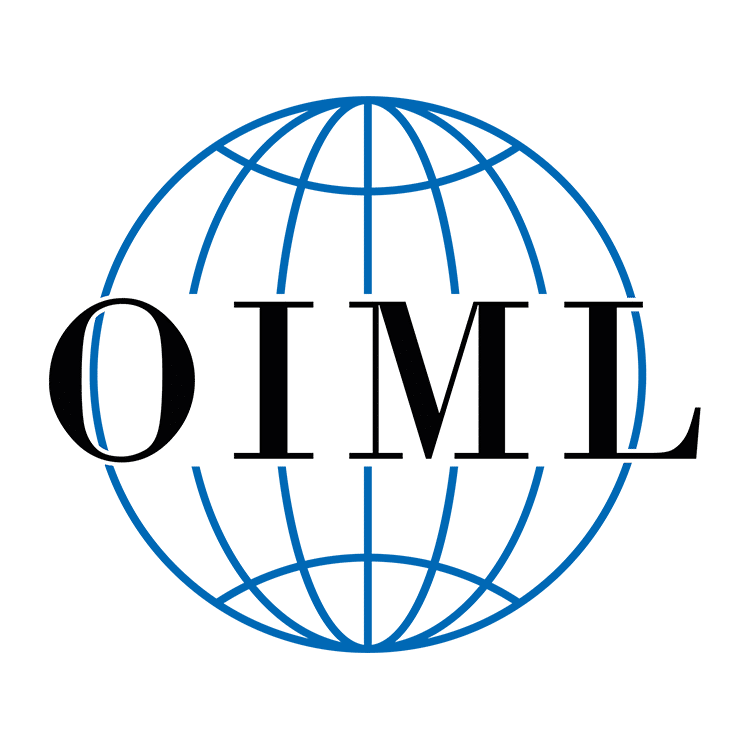 Technical features
AVAILABLE DIAMETERS
DIN15 – DN2000
AVAILABLE PRESSURES
PN10, PN16, PN25, PN40
AVAILABLE FLANGES
UNI EN 1092, ANSI150, ANSI300, DIN2501,
BS45404, AWWA
IP PROTECTION
IP68
MAXIMUM READING ERROR
±0,2%
MAXIMUM FLUID SPEED
10 m/s
ELECTRICAL CONDUCTIVITY
≥ 5 μS/cm (powered version)
≥ 20 μS/cm (battey version)
AVAILABLE LININGS
PTFE
EBANITE
MAXIMUM FLUID TEMPERATURE
MAG-C -40°C /+80°C
MAG-S PTFE -40°C /+130°C EBANITE -40°C/+80°C
PIPE MATERIAL
Carbon Steel
ELECTRODES MATERIAL
HASTELLOY C
n° ELECTRODES
3 (˂DN50), 4 (≥DN50)
AVAILABLE POWER SUPPLY
90 ÷ 264 VAC o 24 VDC
Interchangeable battery life 3 – 6 years
DISPLAY
LCD graphic 128 x 64 pixels retrofit
OUT SIGNALS (ELECTRICAL POWERED VERSION)
MODBUS RTU RS485, Hart protocol
OUT SIGNALS (BATTERY VERSION)
Pulses
EXTERNAL COMMUNICATION INTERFACE
IrDA for PC connection, MODBUS on RS485, GSM/GPRS
TO STANDARDS
89/336/EEC, EN61326-1:2006, 2006/95/EC, EN ISO 6817
Flow rates
m/s Velocity (m³/h)
| DN | 0.05 | 0.5 | 5 | 10 |
| --- | --- | --- | --- | --- |
| 15 | 0.0318 | 0.318 | 3.180 | 6.360 |
| 20 | 0.0570 | 0.564 | 5.640 | 11.340 |
| 25 | 0.0883 | 0.883 | 8.835 | 17.671 |
| 32 | 0.14 | 1.45 | 14.48 | 28.950 |
| 40 | 0.23 | 2.26 | 22.62 | 45.240 |
| 50 | 0.35 | 3.53 | 35.34 | 70.690 |
| 65 | 0.60 | 9.05 | 90.48 | 119.460 |
| 100 | 1.41 | 14.14 | 141.37 | 282.740 |
| 125 | 2.21 | 22.09 | 220.89 | 441.790 |
| 150 | 3.18 | 31.81 | 318.09 | 636.170 |
| 200 | 5.65 | 56.55 | 565.49 | 1,130.970 |
| 250 | 8.84 | 88.36 | 883.57 | 1,767.150 |
| 300 | 12.72 | 127.23 | 1,272.35 | 2,544.690 |
| 350 | 17.32 | 173.18 | 1,731.80 | 3,463.610 |
| 400 | 22.62 | 226.19 | 2,261.95 | 4,523.890 |
| 450 | 28.63 | 286.28 | 2,862.78 | 5,725.550 |
| 500 | 35.34 | 353.43 | 3,534.29 | 7,068.580 |
| 600 | 50.89 | 508.94 | 5,089.38 | 10,178.760 |
| 700 | 69.27 | 692.72 | 6,927.21 | 13,854.420 |
| 800 | 90.48 | 904.78 | 9,047.79 | 18,095.570 |
| 900 | 114.51 | 1,145.11 | 11,451.11 | 22,902.210 |
| 1000 | 141.37 | 1,413.72 | 14,137.17 | 28,274.330 |
| 1200 | 203.58 | 2,035.75 | 20,357.52 | 40,715.040 |
| 1400 | 277.09 | 2,770.88 | 27,708.85 | 55,417.690 |
| 1600 | 361.91 | 3,619.11 | 36,191.15 | 72,382.290 |
| 1800 | 408.56 | 4,085.64 | 40,856.41 | 81,712.820 |
| 2000 | 565.49 | 5,654.87 | 56,548.67 | 113,097.340 |
Dimensions & Weights
| DN | L | H |
| --- | --- | --- |
| 15 | 200 | 223 |
| 20 | 200 | 223 |
| 25 | 200 | 215 |
| 32 | 200 | 221.5 |
| 40 | 200 | 224 |
| 50 | 200 | 232 |
| 65 | 200 | 240 |
| 80 | 200 | 246.5 |
| 100 | 250 | 259 |
| 125 | 250 | 272 |
| 150 | 300 | 286 |
| 200 | 350 | 311.5 |
| 250 | 450 | 338.5 |
| 300 | 500 | 364 |
| 350 | 550 | 380 |
| 400 | 600 | 405 |
Ready to Ship
Metering products and reading system modules are ready to ship
Next Day Delivery
Order before 5pm for guaranteed next day delivery on stocked products
Free Help & Support
Free lifetime technical support on all products and systems by B METERS
Quality Guaranteed
We've been manufacturing precise measurement instruments for over 25 years