RFM-AMB
Wireless M-BUS sensor of temperature and humidity
RFM-AMB
Wireless M-BUS sensor of temperature and humidity
RFM-AMB is a temperature and humidity sensor that collects the data recorded in the rooms where it is installed transmitting them via Wireless M-BUS.

The module records the current minimum, maximum and average data detected in the last hour and in the last day and allows storing the month average data up to the 12 previous months.

Fully compliant with the OMS vol.2-monodirectional transmission specifics and equipped with anti-removal alarm for a safer and more efficient system.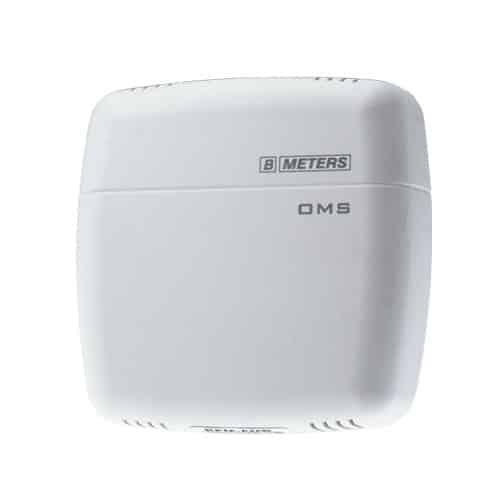 Technical Features
Temperature reading range
+1° / +55°C (± 0.4°C)
Humidity reading range
0 – 80% (± 3%)
Dimensions (l x h x p)
88 x 88 x 25 mm
Power supply
3.6 V Lithium battery
Battery life
10 years
Protection
IP20
Maximum working temperature
+1° / +55°C
Radio transmission
868 MHz WMBUS Standard EN 13757-4 OMS
Transmission range
Up to 300 meters
Data transmission frequency
Programmable: month, day, hour range, frequency (seconds)
Transmitted data
Actual temperature -min/max/average temperature of last hour

Min/max/average temperature of last day

Hystorical monthly average temperature data up to 12 previous months
(up to 6 if used combined with Humidity historical data)

Actual humidity – min/max/average humidity of last hour – min/max/average humidity of last day

Hystorical monthly average humidity data up to 12 previous months
(up to 6 if used combined with Temperature historical data)
Allarm
Low battery, module Removal
Ready to Ship
Metering products and reading system modules are ready to ship
Next Day Delivery
Order before 5pm for guaranteed next day delivery on stocked products
Free Help & Support
Free lifetime technical support on all products and systems by B METERS
Quality Guaranteed
We've been manufacturing precise measurement instruments for over 25 years