GSD8-RFM
The GSD8-RFM is a single jet-super dry pre-equipped for optical modules
GSD8-RFM
Single jet, super-dry dial water meter, with a direct reading across 8 numeric rolls, pre-equipped for optical modules.
Single jet meter, dry dial, direct reading on 8 numerical rolls, with optical pre-equipment for the installation of data communication modules M-BUS wired and wireless M-BUS and LoRa.

With anti-fraud ring and 360° rotating lid. Available in sizes DN15 1/2" and DN20 3/4" for both cold water from 0° to 50°C and hot water from 30° to 90°C.

The GSD8-RFM has a magnetic transmission and is approved according to MID 2004 /22/CE up to the range R160-H/R50-V, as well as ISO 4064 and OIML R49 compliant.
Single jet meter
Dry dial protected
Direct reading on 8 numeric rolls
360° rotating dial
Approved to MID 2004/22/CE*
Anti-fraud ring
*Up to the range R160-H / R50-V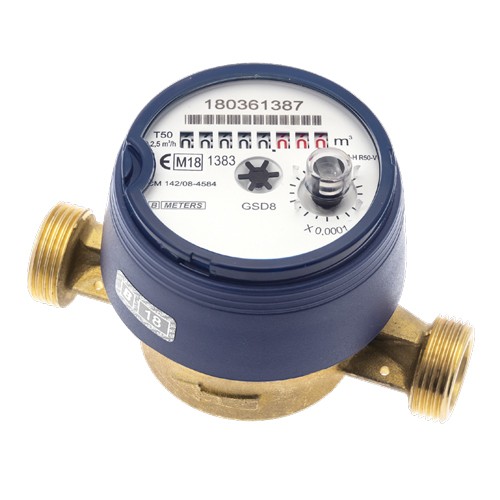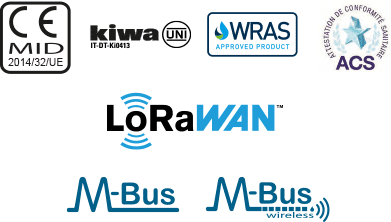 Technical Features
Size
DN
15
(1/2″)
15
(1/2")
20
(3/4")
Overload flow rate Q4
m³/h
2.00
3.12
5.00
Permanent flow rate Q3
m³/h
1.60
2.50
4.00
Minimum reading
l
0.05
0.05
0.05
Maximum reading
m³
99.999
99.999
99.999
Maximum admissible pressure MAP
bar
16
16
16
R=100H ↑
mm
(in)
15
(1/2″)
15
(1/2")
20
(3/4")
Transitional flow rate Q2
l/h
25.6
40
64
Min flow rate Q1
l/h
16
25
40
R=160H ↑
mm
(in)
15
(1/2″)
15
(1/2")
20
(3/4")
Transitional flow rate Q2
l/h
16
25
40
Min flow rate Q1
l/h
10
15.63
25
Installation Positions
Dimensions & Weights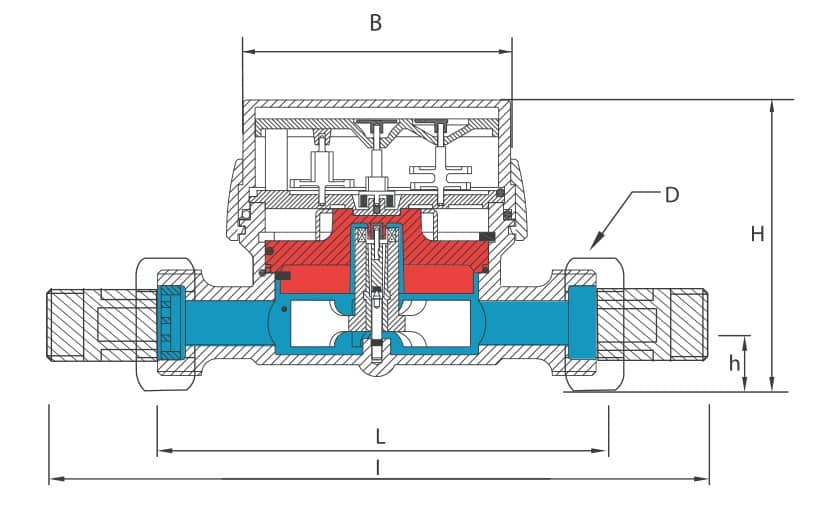 mm
(in)
15
(1/2″)
15
(1/2")
20
(3/4")
20
(3/4")
L
mm
80
110
115
130
I
mm
160
190
195
228
H
mm
73
73
73
73
h
mm
18
18
18
18
B
mm
74
74
74
74
D Threading*
in
3/4"
3/4"
7/8″ – 3/4"
1"
Weight with Unions
Kg
0.60
0.65
0.70
0.85
Weight without Unions
Kg
0.45
0.50
0.55
0.60
* Threading to EN ISO 228-1 : 2003
Compatible with…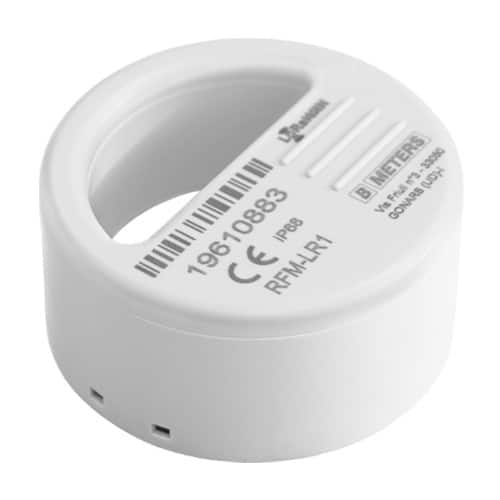 LoRaWAN Radio module for pre-equipped single jet water meters
Ready to Ship
Metering products and reading system modules are ready to ship
Next Day Delivery
Order before 5pm for guaranteed next day delivery on stocked products
Free Help & Support
Free lifetime technical support on all products and systems by B METERS
Quality Guaranteed
We've been manufacturing precise measurement instruments for over 25 years